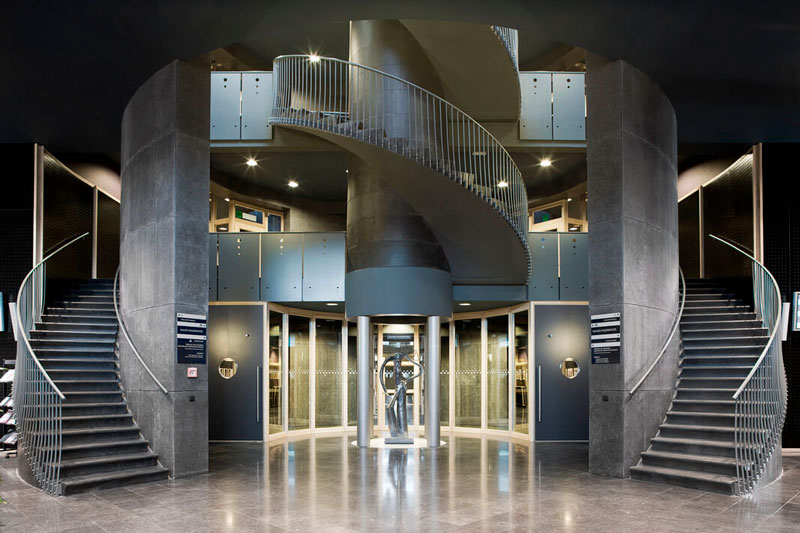 Pyrobel(ite)
Pyrobel and Pyrobelite fire-resistant glazing are laminated glass with transparent intumescent interlayers capable of delivering fire protection for 30 to 180 minutes. They comply with Integrity and Low Radiation (EW) criteria as well as Integrity and Insulation (EI) criteria.
Advantages
The shortest delivery times
Since Pyrobel(ite) can be cut by our network of distributors, they can supply you with what you need quickly and efficiently.
Cradle to Cradle CertifiedTM
Pyrobel(ite) earned Cradle to CradleTM Silver.
Quality
With 40 years of experience, Pyrobel delivers long-term quality. Pyrobel(ite) glazings don't show any optical distortion. Pyrobel(ite) glass has an excellent optical quality supported by a 10-year warranty.
Acoustic insulation
Pyrobel(ite) has excellent acoustic insulation properties
Did you know ?
Thanks to the performances of the intumescent interlayers Pyrobel(ite) glazings are totally transparent. As soon as the glazing reaches a temperature of around 100°C, the interlayers expand and transform into a rigid and opaque protective barrier that absorbs radiation and heat.
Properties
Rated EW30, EW60, EI15, EI30, EI45, EI60, EI90, EI120 and EI180
Tested and approved for wooden, steel and aluminium framing systems
Extensively tested in composite doors, frames and curtain walls
Pyrobel H can provide fire-resistant solutions for EI30 and EI60 in floors and roof systems
Tailored cut-sizes are possible
Approved for use in Pyrobel Vision Line, our frameless butt-joint glazing system without mullions
Available as single internal glazing, single external glazing with a UV filter (EG) and double or triple glazing units (IGU) in combination with other certified glass products
Safety glass compliant with EN 12600 classifying impact resistance and mode of breakage (3B3, 2B2 or 1B1 according to product type)
Bi-directional fire resistance
Available in extra clear glass (Clearvision)
Pyrobel(ite) remains stable when subjected to temperatures between -40°C and +50°C
Can be laminated with burglar-resistant AGC glazings
Please contact us for more information: luc.charlier@agc.com